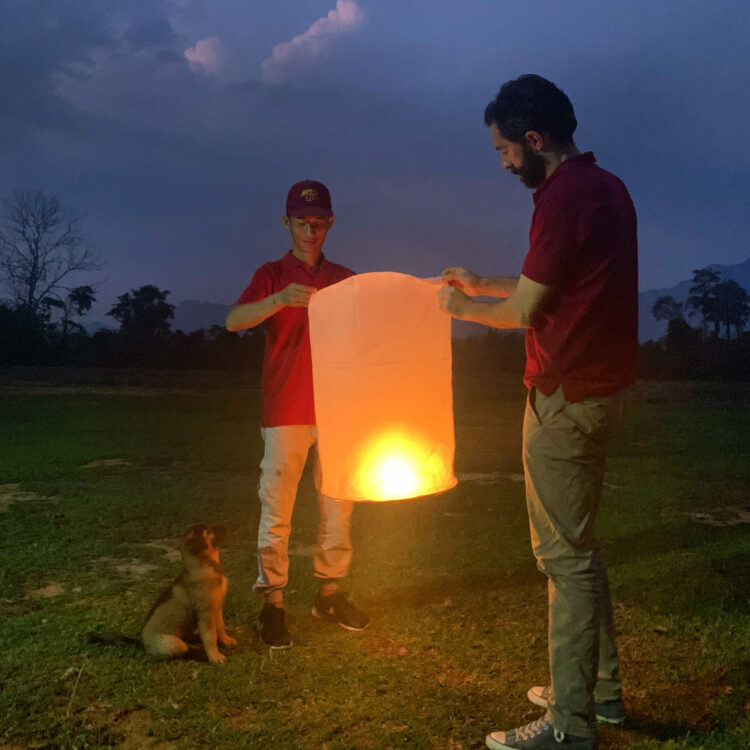 Get up early!
Or not. Ballooning needs stable weather and no thermal activity, that's why we take off so early in the morning or in the afternoon before dusk. We get to enjoy the sunrise or the sunset as a bonus!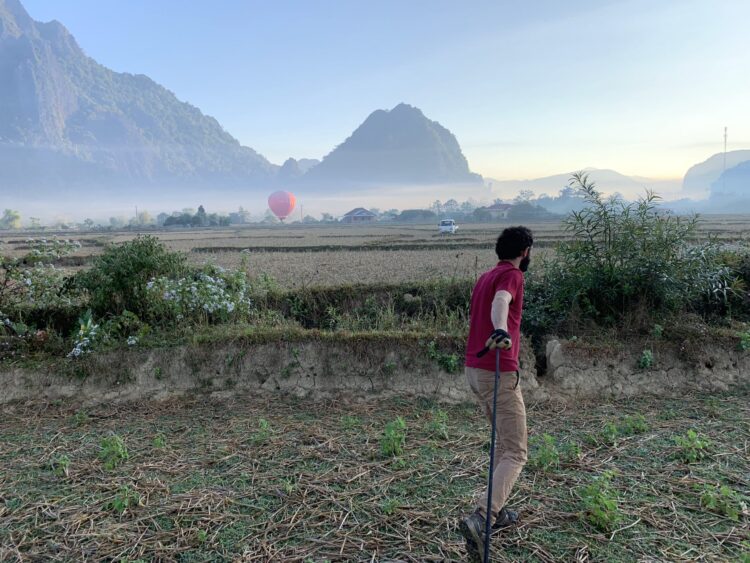 Be prepared!
Weather can change, winds can take a wrong direction or thermals can be too strong. Trust us, you don't want to be stuck on a Vang Vieng cliff. Your safety will always be our priority, so we will cancel any flight we are not 100% comfortable doing. Remember, your pilot in command has a big responsibility and won't take any risk so please don't be too disappointed if there's a last minute cancellation (sometimes it can even be once the balloon is already inflated and ready to go). Of course, we'll try to reschedule the flight or refund you as you wish.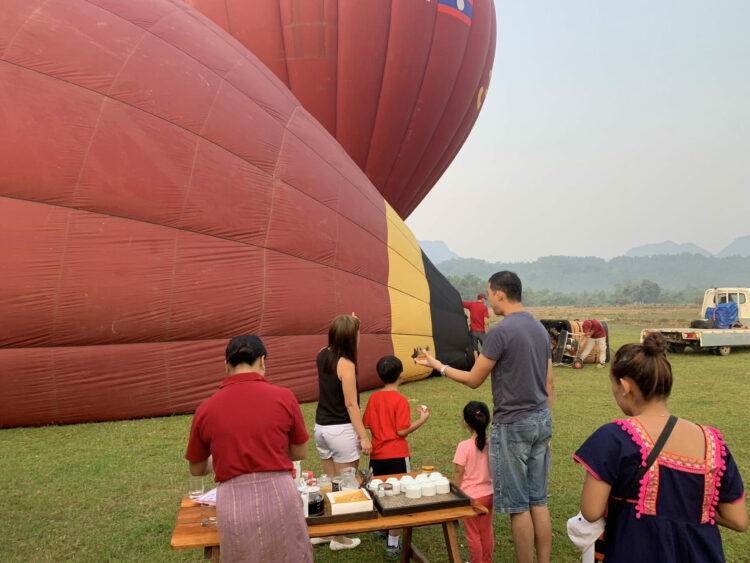 Plan some time!
Depending the wind direction and the weather conditions, flights can last from 30 minutes to 1h15. You might not know it, but we actually can't steer the hot air balloons. All we can control is the altitude. We might land in a remote area and need a bit more time for our truck to pick us up. Ballooning is an adventure, even for the most seasoned pilot. For your ballooning experience, you should allow approximately 3 hours of your time: Ballooning preparation and safety briefing, flight, packing the balloon and driving back to our take off field where we can have a drink together and toast our adventure.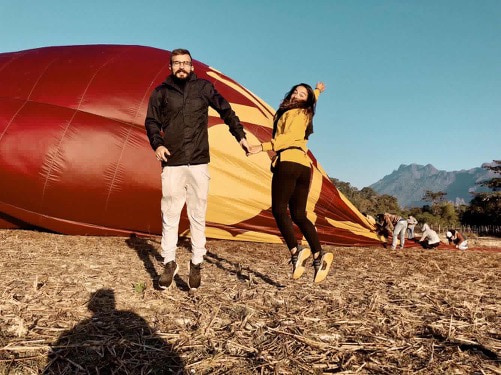 Dress accordingly!
Comfortable clothing, trousers and closed outdoor shoes are best in case we land in a grassy or muddy field. Take your camera and a small bag if you want, but no bulky bags or expensive equipment.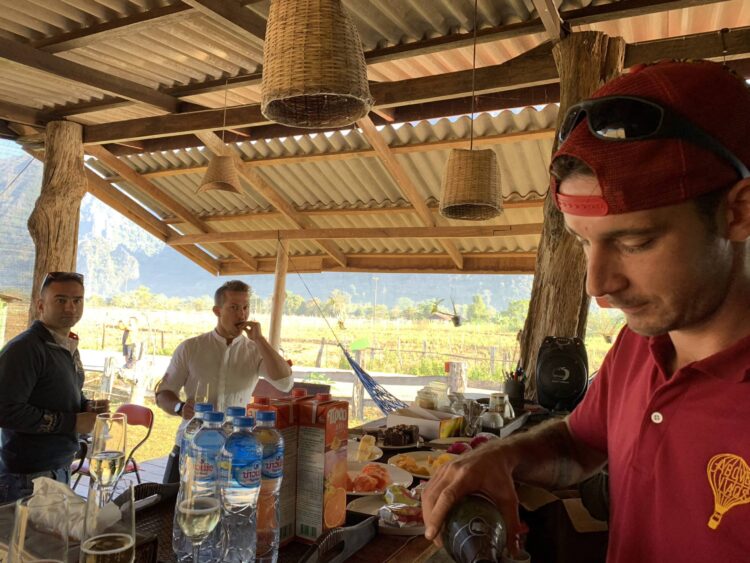 Relax!
Ballooning is a safe and calm activity and doesn't require any level of fitness. You just have to be able to climb in the basket and to stand for approx. 1 hour. However, you can't fly if you're pregnant or if you have a serious heart condition. If you have any specific health condition, such as knees problems, back pains, vertigo,… please tell the manager or the pilots.
More details and legal stuff in our Terms and Conditions ! You can also contact us with our contact form.