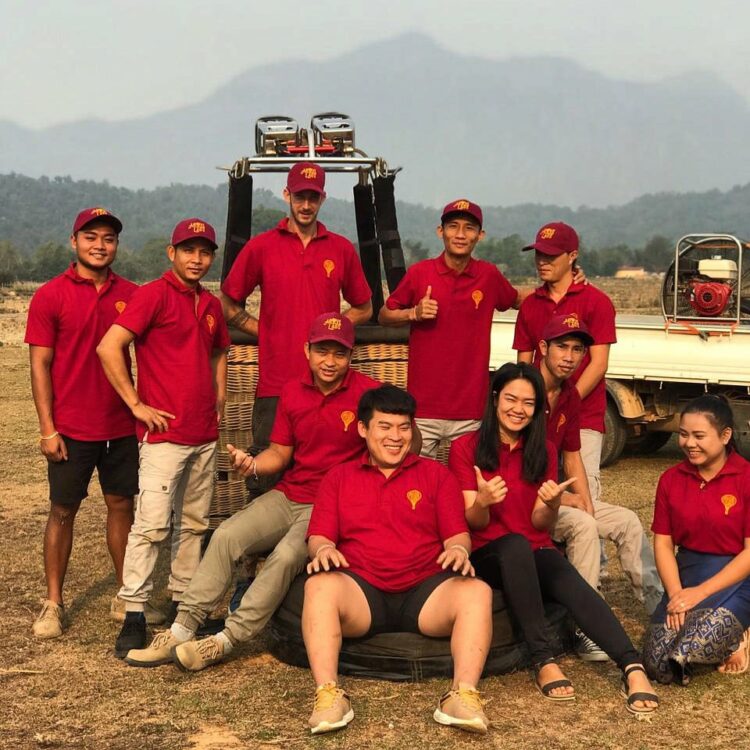 Meet the team ! Whether we come from Laos, Switzerland or France, there's one thing we all have in common: we love to fly!
Above Laos was initiated by the Lao Airsports Club to increase ballooning safety, quality and qualifications in Laos. We are proud to have issued the first Lao ballooning licenses ever!
We built the balloons you will fly in France, everything is handmade, crafted with care and certified by the DGAC (Direction Générale de l'Aviation Civile) and the EASA (European Aviation Safety Agency). We choose to fly small to medium-sized balloons to keep the pleasure of being able to interact with you and provide you with a qualitative experience.
Every member of the ground crew is professionally trained, with a perfect knowledge of the area, and will make you feel welcome and looked after during your hot air balloon flight!
Languages spoken at Above Laos: Lao, English, French.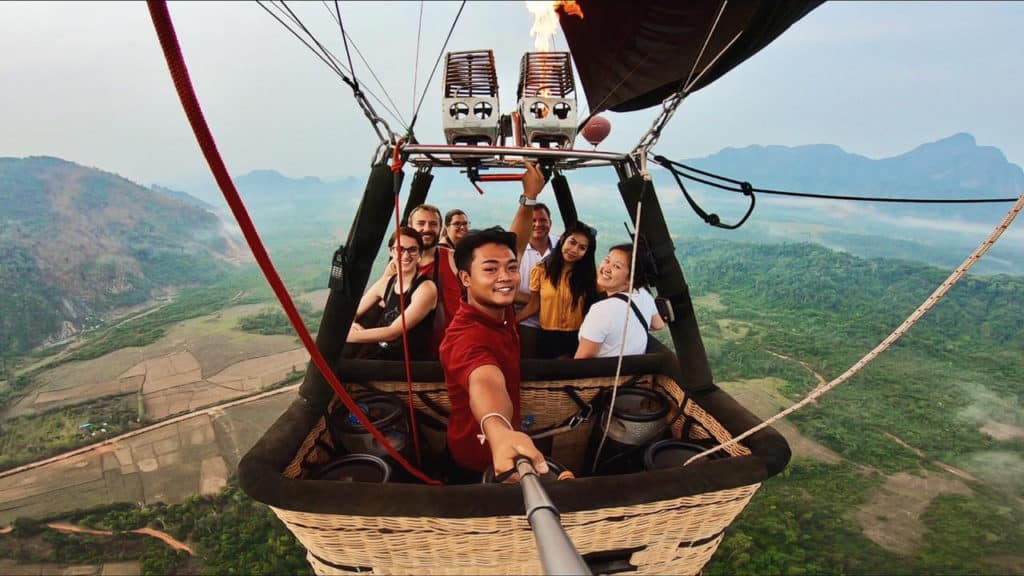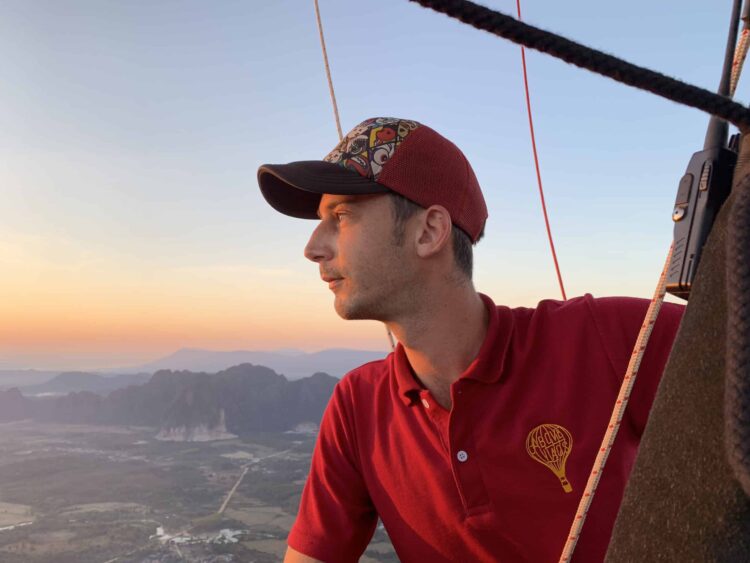 Anthony "Toto" Frossard
Pilot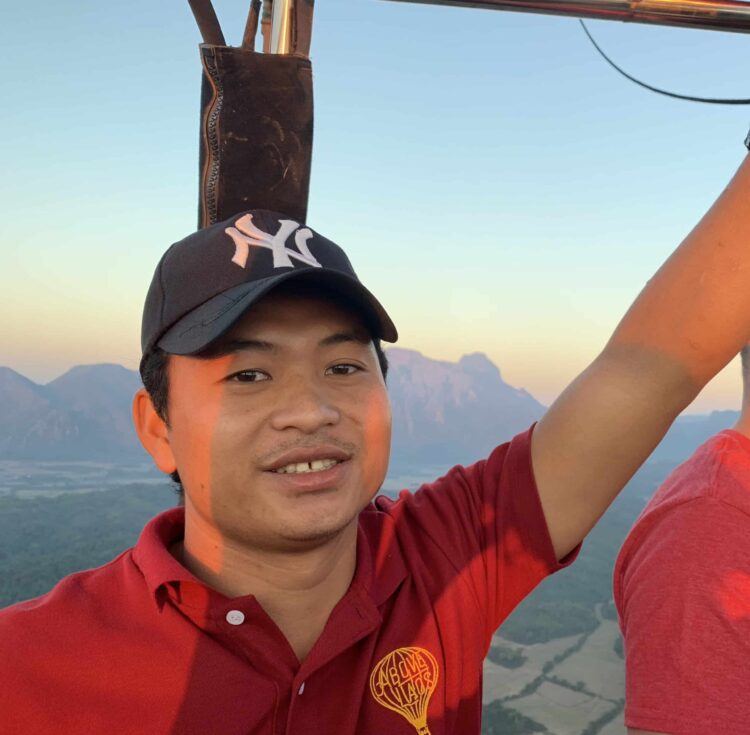 Somboun Sibounheuang
Pilot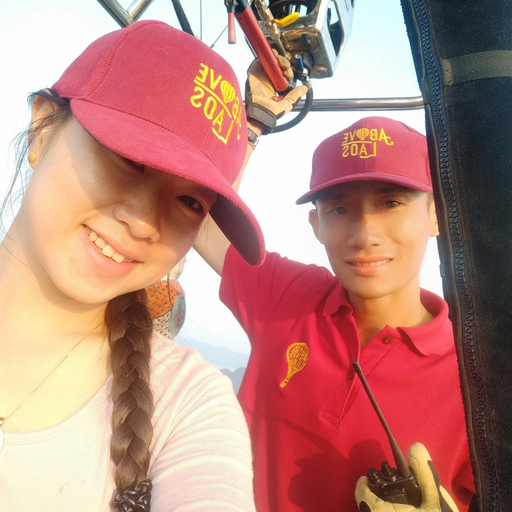 Phommasorn "Arliu" Silachanh
Pilot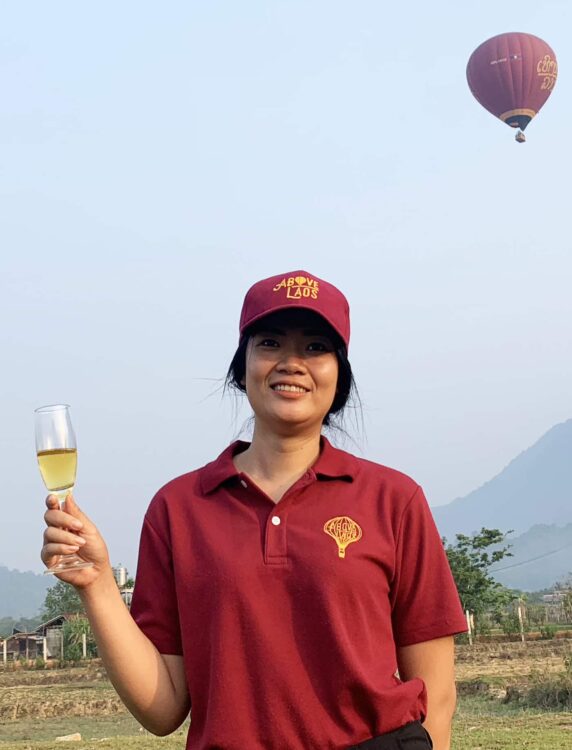 Founders & Directors
Ravansith Thammarangsy
Sith is the founder of the Lao Airsports Club and can fly pretty much everything with an engine and wings. Owner of the beautiful Ansara Hotel in Vientiane, he combines his hospitality and management expertise with a passion for light aviation and a keen desire to get Laos on the sports aviation scene
Jean-François Reumaux
Jef has been living in Laos for the past 20 years and founded the Gibbon Experience. He is also an microlight enthusiast and keeps inventing ways to explore the country to give value to its unique rainforests, whether from his amazing treehouses in Bokeo or from gliding over the canopy in various aircrafts.
Violaine and Benjamin Cleyet-Marrel
Violaine and Ben are hot air balloon pilots from Annonay, France, where the first hot air balloon ascension took place in 1783. They run Ballons Chaize, the only French hot air balloon manufacture (EASA certified). Ben is also a hot air balloon instructor.